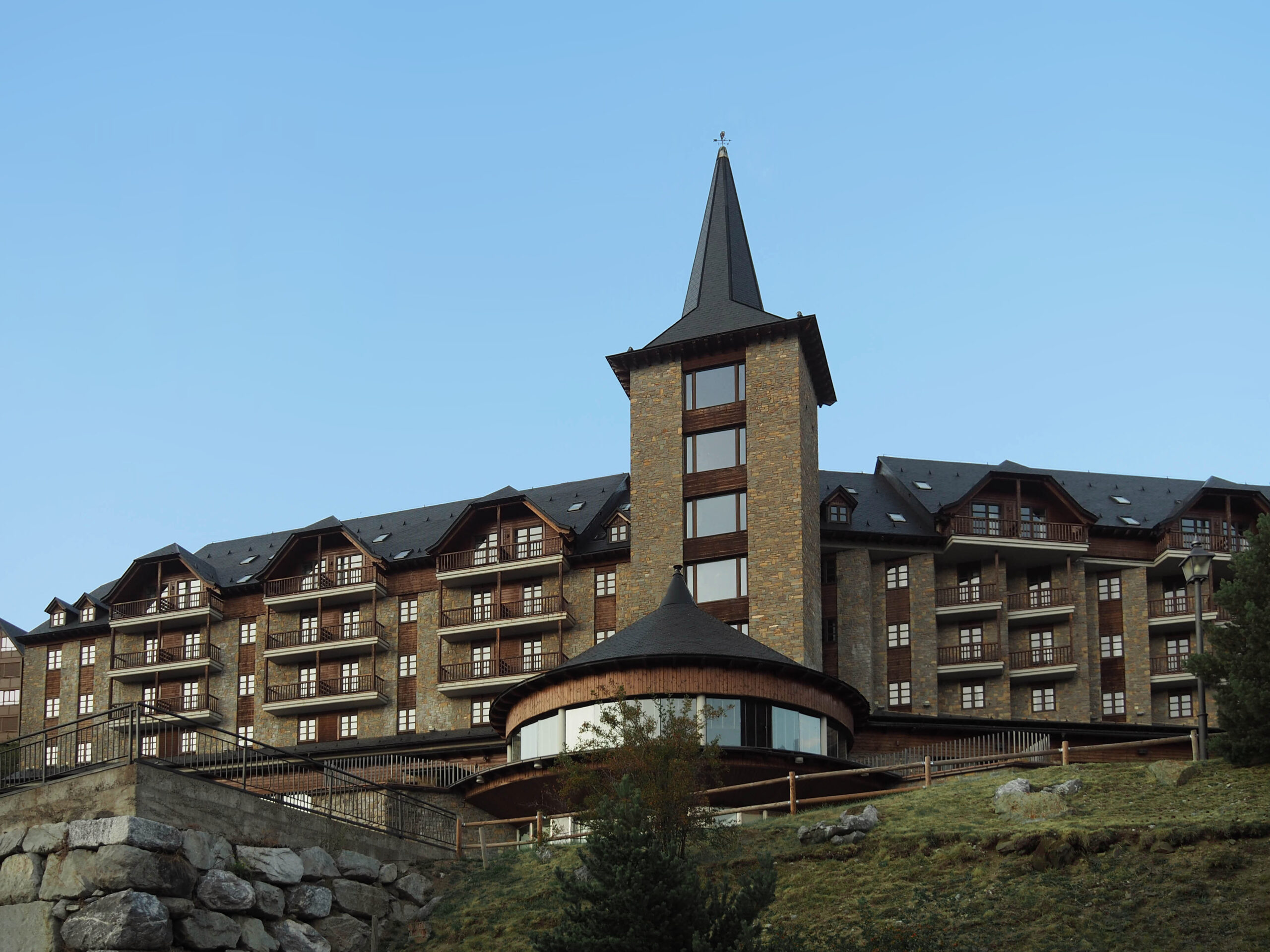 Operated by GAT: Opening of the ARagon Hills Hotel&Spa
– On 21 December, the hotel will reopen its doors after months of intense preparations dedicated to its modernisation and improvement.
– The establishment, managed by GAT, joins the local offer in the Tena Valley, with a unique proposal based on Active Tourism.
The emblematic Aragón Hills Hotel&Spa, located in the Aragonese town of Formigal, will open its doors again on December 21st after a major overhaul of its facilities and updating of the product which, together with its exclusive location, make it a benchmark in the Tena Valley.
The inauguration coincides with the long-awaited news of the opening of the ski resorts in Aragon, which will allow winter sports fans to debut the reform and enjoy the magnificent views and facilities that make the hotel a unique place.
A real reference point in Formigal, the hotel stands out for its circular glass terrace with direct views of the slopes and lifts. With an architecture that is aware of the environment based on local materials – wood, slate and stone – and large windows with views of the surrounding forests and high mountain slopes.
The hotel has all the services that make the stay an unforgettable and unrepeatable experience. It has three gastronomic spaces: buffet, bar and cafeteria; with a careful offer that combines classic cuisine with the most creative and innovative but always prepared with "much love" and quality ingredients.
Aragón Hills is committed, through its differentiated management, to active tourism in all its aspects.
The incomparable setting of the Pyrenees mountains in the Tena Valley provides the perfect setting for all the leisure activities, sports and adventure experiences that the hotel prepares and offers its clients.
From skiing and winter sports to the experience of building your own igloo or discovering paths and routes on foot or by bicycle. A proposal of activities designed for all tastes, from the most adventurous to those who wish to live them with their families at any time of the year.
Worshipping the body and soul, the hotel allows its clients, after an intense day of activity, to receive the care and treatments offered by the Spa or to relax in one of the different charming spaces it houses, such as its lounge with fireplace where you can enjoy reading and moments of disconnection.
All the information is now available on the web: www.aragonhillshotel.com where it is also possible to make the reservation on line.
Aragon Hills Hotel&Spa, operated by Gestión de Activos Turísticos (GAT), is a project that contributes to the dynamisation of the local economy and the creation of around 50 direct jobs for different professional specialities and categories.
Directed by Carmen Garayar, a highly recognised and valued tourism professional in the area, the resort will provide service 365 days a year with the aim of definitively overcoming the usual seasonality of the sector in the valley.