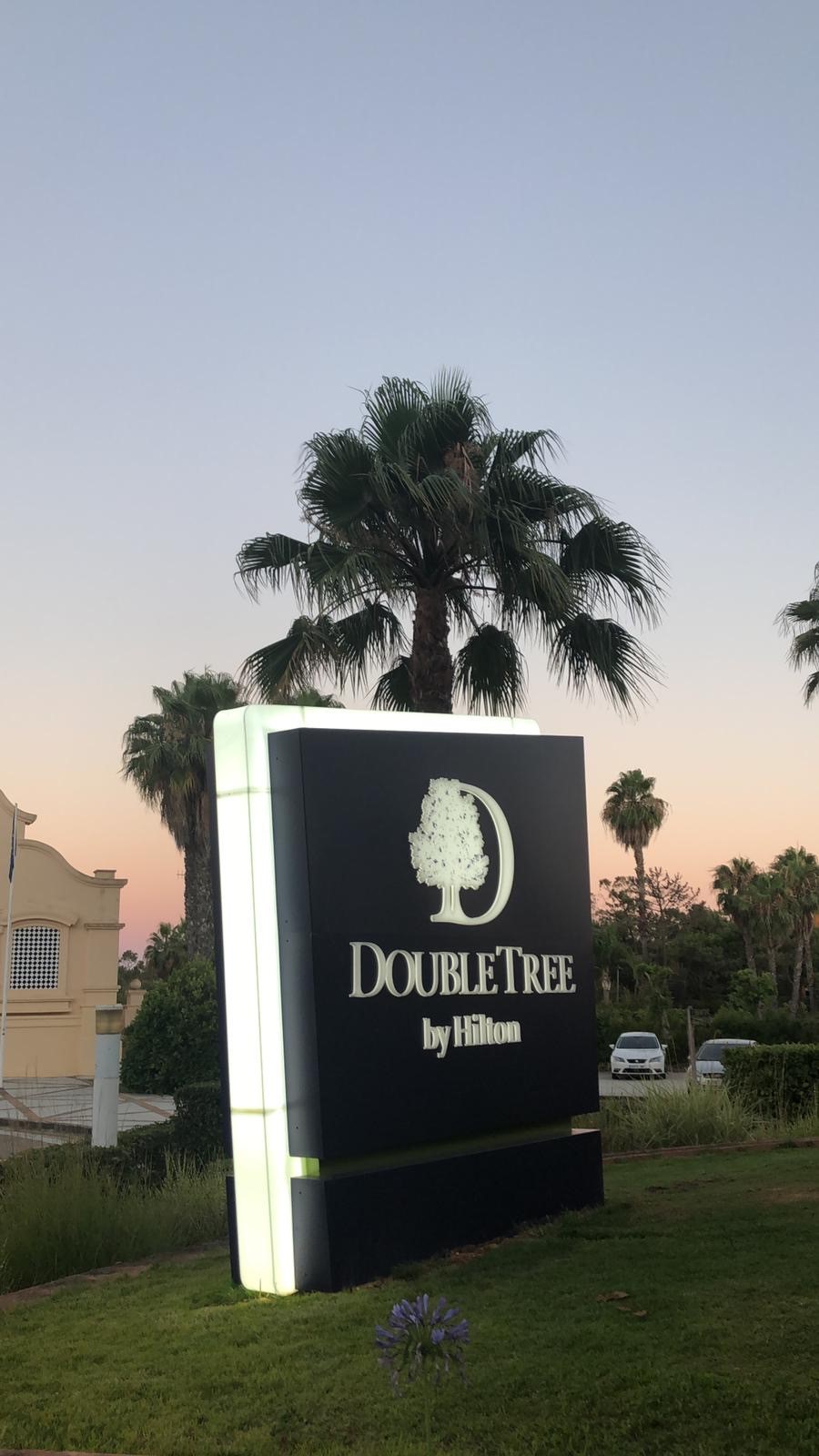 3rd. July Islantilla DoubleTree by Hilton opens operated by GAT
Islantilla DoubleTree by Hilton: First international branded hotel opens in the Province of Huelva
– Operated by GAT, Gestión de Activos Turísticos, opens the 2020 summer season with a markedly exclusive offer and product
– With 204 spacious rooms and over 10,000 m2 of green spaces and gardens, it is the perfect choice for the family vacation segment
On Friday 3 July, the official opening of the emblematic establishment took place after a significant investment and reform of the previous Islantilla Golf Resort hotel, a benchmark in the destination and in the area, becoming the first hotel with an international brand in the province of Huelva.
With a product specialized in the family vacation and golf segment as well as active tourism, the new DoubleTree by Hilton will bet strongly in this new stage to become also the main option of destination for the segment of conferences and incentives at the same time that it will increase the offer in the portfolio of experiences that will facilitate the clients to get in touch with the culture, the gastronomy and the diverse local leisure and sports activities.
After the months of closure necessary for its modernization and adaptation to the demanding Hilton standards, everything is ready to receive our clients, all those who want to enjoy their holidays in a peaceful and trusting atmosphere surrounded by nature and large and unique spaces of marked comfort. The establishment also complies with the CleanStay® cleaning protocols developed by Hilton, which are a further guarantee to the already strict regulations always observed in our resorts.
To the accommodation offer, the new DoubleTree by Hilton adds the exclusive Beach Club Islantilla service for its guests and a 27-hole golf course with restaurant, all of which is also managed by GAT, thus allowing the possibility of a complete experience linked to the practice of sports and outdoor leisure. In addition, the existence of 3 football fields with FIFA measures, make the hotel the perfect accommodation and conducive to concentrations of international teams.