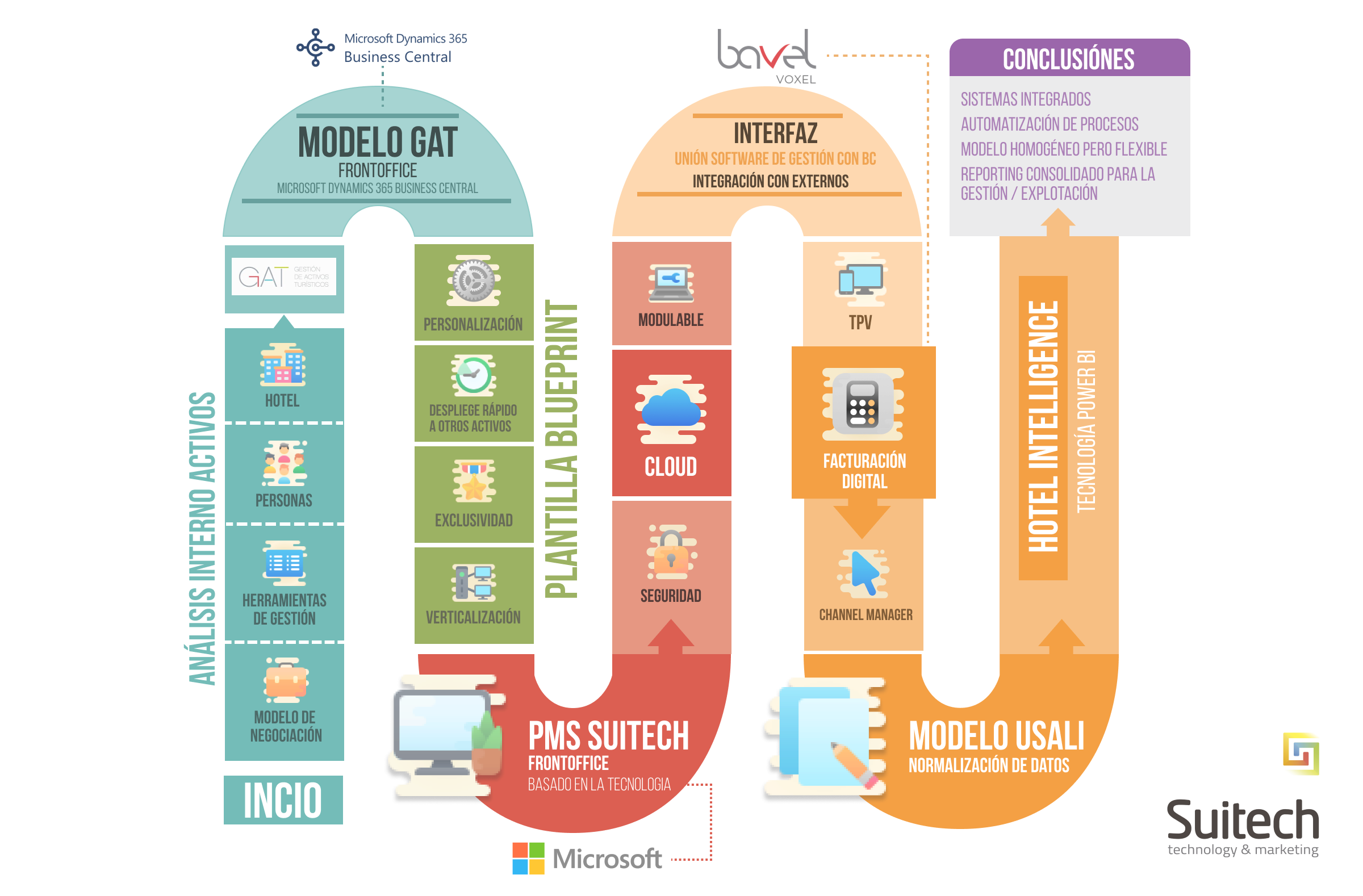 GAT and Suitech team up to create a digital hotel management tool
We have joined forces to use our respective specialities to create technological solutions adapted to hotel management.
At GAT we have identified the needs of our clients, properties that entrust us with the management of their assets with the aim of modernising them, revaluing them and, of course, positioning them clearly in the end customer market.
In order to be able to carry out efficient and effective management, we need technology at our service. The digitalisation of processes, as well as speeding them up and minimising errors, has another very important consequence: obtaining data, information, which, when analysed, filtered and suitably processed, is essential material for strategic decision-making that has a direct impact on the success of businesses and projects.
We share with you a very descriptive infographic of the tool, its applications and achievements.