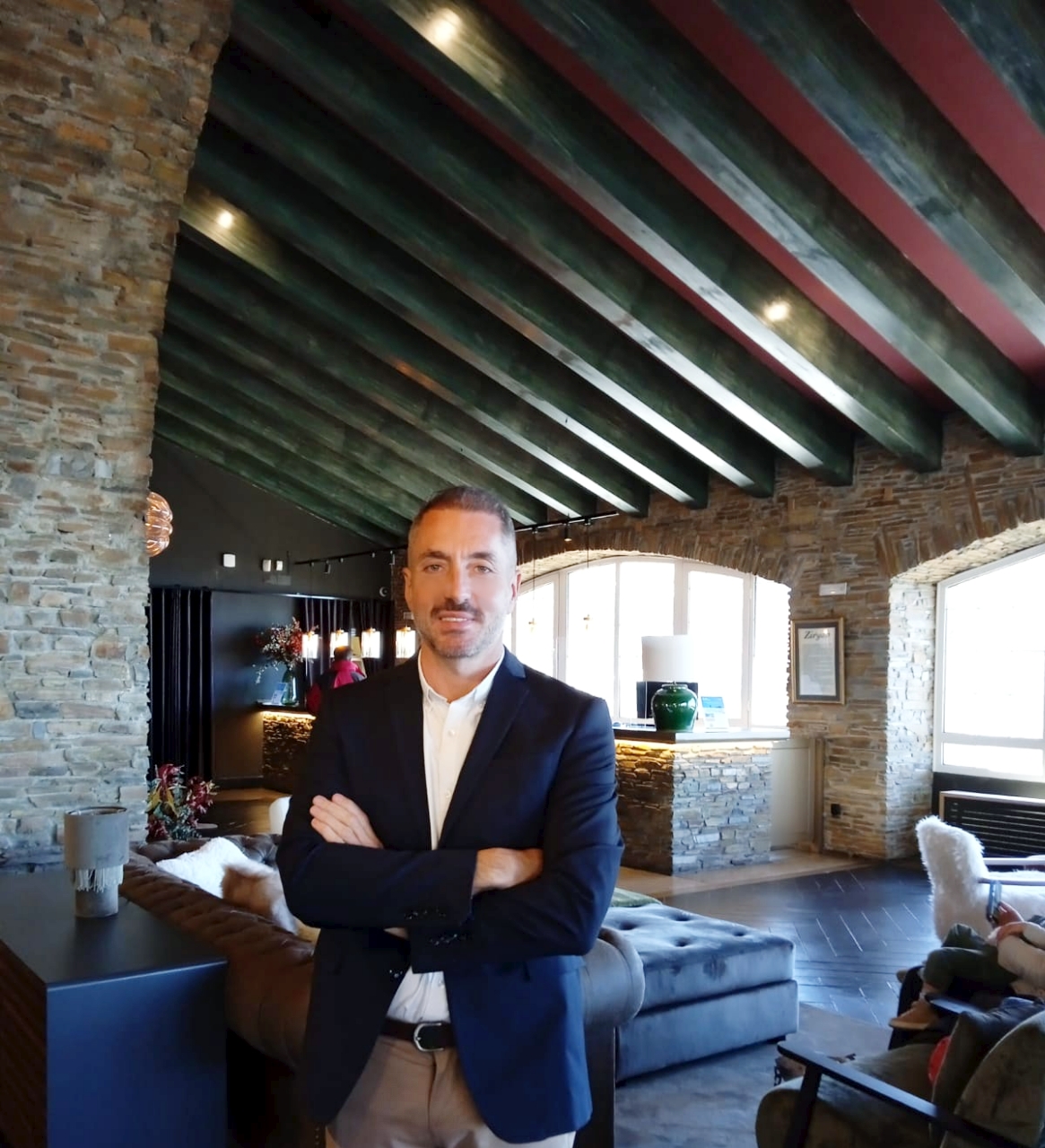 David Fernández new GM for Hotel Ziryab en Sierra Nevada
David Fernández Romero has been in charge of the management of the Hotel Ziryab for a few weeks now, an establishment that was added to GAT's portfolio very recently, in December.
We interviewed him to find out what his first weeks at the helm of the project have been like.
"As in any incorporation, they are always intense days, absorbing all the information and trying to take the reins as quickly as possible. I've met a wonderful team of great professionals, and thanks to them this has been a very pleasant start, making me feel at home from minute zero".
Can you tell us a little about yourself, what is your training and experience, what background do you want to bring to this new professional project?
"I have been working in this world since 1999, I spent a year in France at the Tourist Office in Saint-Malo, another year in England working as a waiter in a very unique hotel, as it was once a castle, as an entertainer in the Costa Brava area, etc. Once settled back in my homeland, La Línea de La Concepción, I worked in Reception and after two years I was promoted to assistant manager, my first destination being Sierra Nevada, this was in 2001. Since then I have worked in various hotels in Almería and Granada, these were my first destinations as Manager, later joining Cabo De Gata, Toledo and Málaga, returning to Sierra Nevada in 2014. In Hotel Ziryab, my new destination, I want to bring my experience of all these years dedicated to the world of tourism, a sector where every day you learn new things and where every moment lived is a contribution to your work as a director and ultimately for the rest of the team".
Tell us now about the Ziryaba, what would you highlight about the product, the establishment, the destination, what do you think are its value propositions?
"The Hotel Ziryab is a very charming hotel due to its enviable location in the heart of the Plaza de Andalucía, with spectacular views and above all I would highlight the great quality of the team that makes up this hotel. And what can we say about the destination, one of the most recognised and popular in the skiing segment. Right now, in the middle of the season and without much help from the weather, we have almost 60kms of slopes with an exceptional quality of snow".
The sector in general, tourism, has just gone through a great crisis and it is hoped that this year will be the year of the definitive recovery.
What is your assessment of the results so far? The snow product is a successful product, there is contained demand?
"Unfortunately we have just suffered one of the worst crises, not only for tourism but for the rest of the sectors and for life itself. In the summer of 2021 we were able to see how tourism in Spain managed to obtain good results, reaching occupancy levels prior to the pandemic, this achievement was thanks to the national market, we knew how to value and enjoy what we have in this country. This 2021-2022 season is the first one of relative normality, as last year we went through difficult times due to the perimeter closures that even forced the temporary closure of the resort, restrictions, etc. We can say that it has been a good ski season, there is a lot of demand, people are keen to spend a few days doing the sport they like and enjoy the sun and the immense variety of possibilities in Sierra Nevada".
What do you think about the possibilities for growth within what we call active or experiential tourism?
"The emotions and feelings experienced on each trip are what really give value to the tourist activity, this aspect is increasingly taken into account. Hotel Ziryab offers a wide range of this type of tourism where you can intensify your experiences".
A few words, a wish, something that you would like to add on a personal level about your incorporation to our company and team
"That there are no limitations or restrictions, winning once and for all this fight and that thanks to tourism we all continue to grow in all senses".