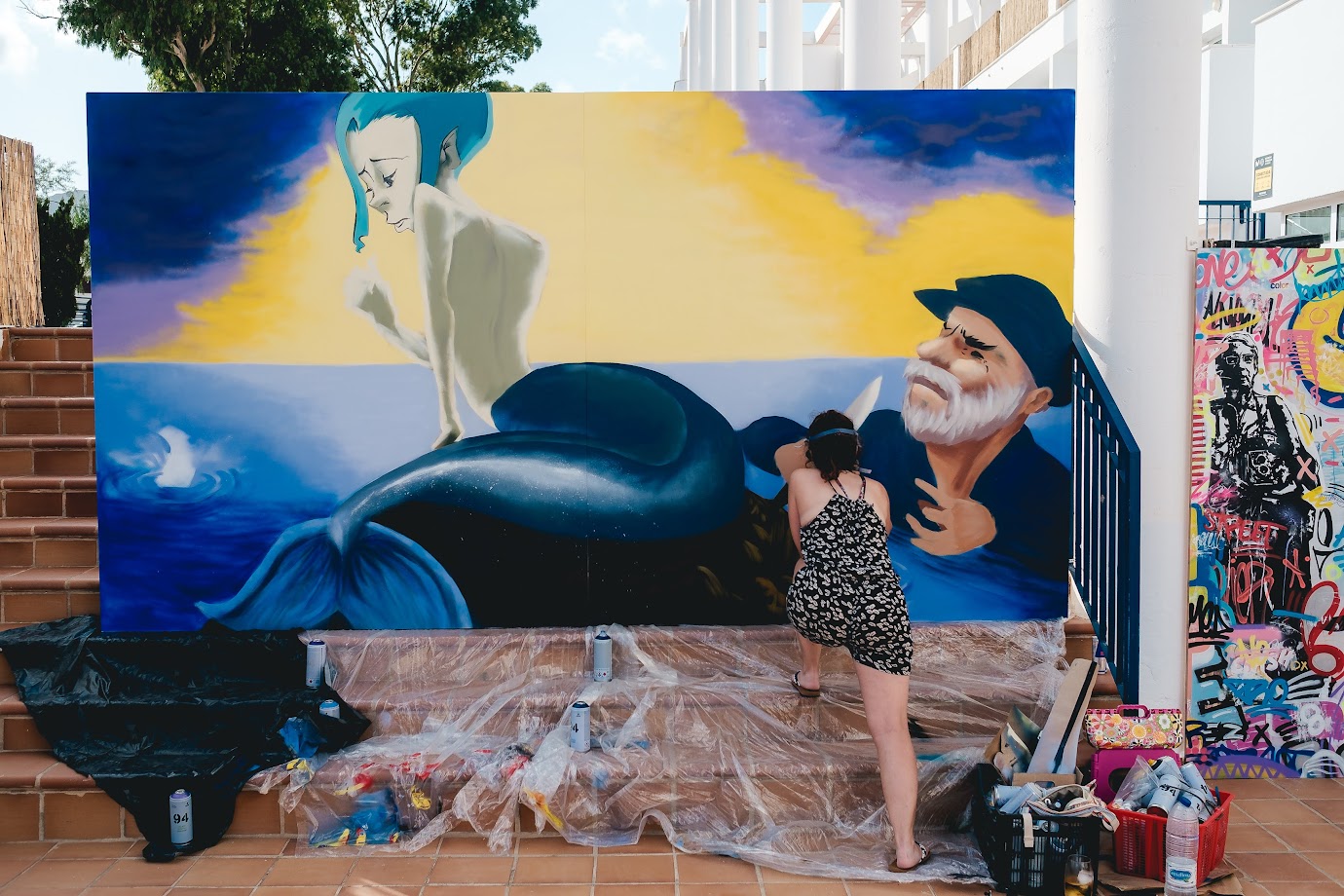 More than 10,000 visits
On 15 September we closed the exhibition that has been held at the Hotel Don Ignacio throughout the summer.
Since 15 June, the date of its inauguration, and until last week more than 10,000 people have been able to enjoy the exhibition, which displayed works both inside and outside the establishment.
Twelve works by twelve local artists with very different styles for a common theme: the artistic interpretation of environmental care and respect for the biodiversity of the destination. Most of the pieces were created with recycled materials in keeping with the theme. Let's not forget that the Don Ignacio hotel is very well located on the seafront and at the gates of the Cabo de Gata Natural Park, an important natural heritage that we must all take care of together.
According to the hotel manager – David Fernández – visitors and onlookers from both Almería city and the surrounding area of Níjar, as well as numerous tourists attracted by the poster advertising the exhibition and, of course, the hotel's own guests who found the exhibition as part of their holiday experience.
We are very pleased with the initiative and with the very positive comments about the works and their subject matter. Also from the artists who have lent their works and who have thanked us for our work, for the possibility of exhibiting and for being linked to a key and highly topical issue.
We will see you in the next edition of the Cabo de Gata Art Festival with more surprises and a lot of novelties.