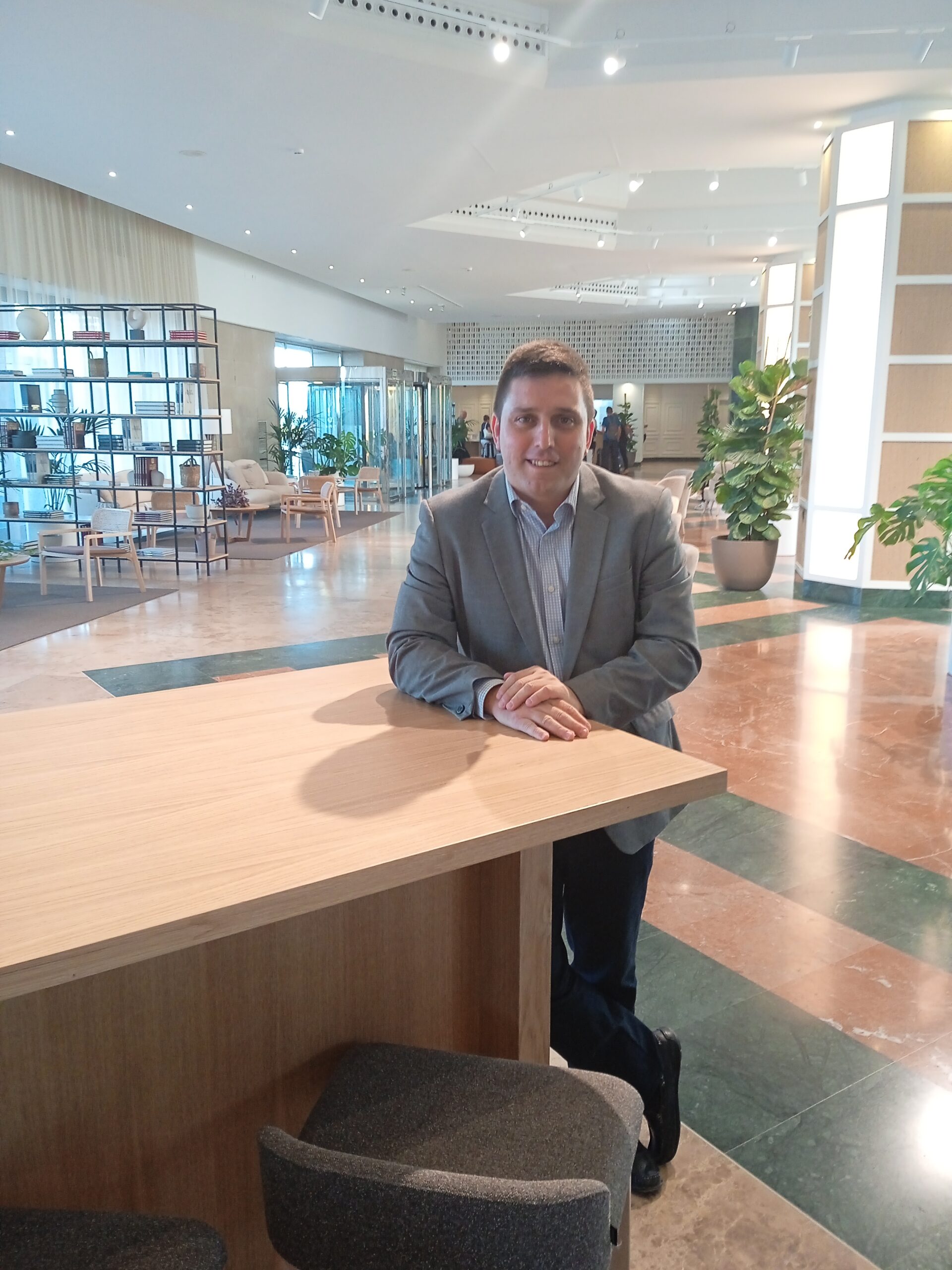 A coffee with Javier Fernández director of the Antequera Hills Hotel
Javier Fernández welcomes us in one of his favourite spots, the lobby of the Antequera Hills Hotel, which GAT has been managing since last autumn.
"I love our new terrace, especially when the sun goes down. I also love the way the hotel lobby has become much more diaphanous and luminous. They are two spaces that the client really appreciates and where we hold many events thanks to their luminosity and beauty".
The summer in Antequera has been quiet considering that it is an inland destination, but we have been really surprised by the good acceptance that, in general and when there is a good experiential offer, inland destinations have had during the summer season. According to Javier, "Our high season really starts now and ends in November".
Versatility and good connectivity.
"Antequera Hills is a very versatile hotel as we have the capacity to vary the type of client depending on the time of year. This summer we have had many families who have been able to enjoy our magnificent swimming pool and, as I mentioned before, from September onwards our clientele changes and we receive many clients who work in companies in the area. In addition, thanks to our wonderful rooms, we host many company events and congresses. Not forgetting the tourist groups that visit us to do the Caminito del Rey, enjoy the Torcal de Antequera or choose us as a base to visit Malaga, Cordoba, Granada. Antequera is considered the centre of Andalusia and to any of these three cities it takes no more than an hour's drive".
The Antequera Hills is located in the centre of Andalusia and this makes it easy for many guests to stay in Antequera and then visit Malaga, Cordoba or Granada. This same circumstance has also made it easier for many companies to settle in the Antequera Business Park and for this reason, the town has become one of the largest logistics centres in Spain. "That is why we have many clients who work in companies. If we add to this the rich heritage that the city has, the Dolmens of Antequera, which were declared a UNESCO World Heritage Site, El Torcal, El Caminito del Rey… I think few cities have so much variety and richness", Javier tells us.
What would you highlight about the hotel you run?
"Without a doubt the staff we have. Friendly and simple people who are always ready to help our guests with anything they need. That's why we have clients who come back year after year. I would also highlight the great refurbishment that has been carried out in the hotel at the beginning of this year both in the common areas and in all the restaurant areas. All our repeat clients have been surprised with the change that the hotel has undergone and have expressed their satisfaction".