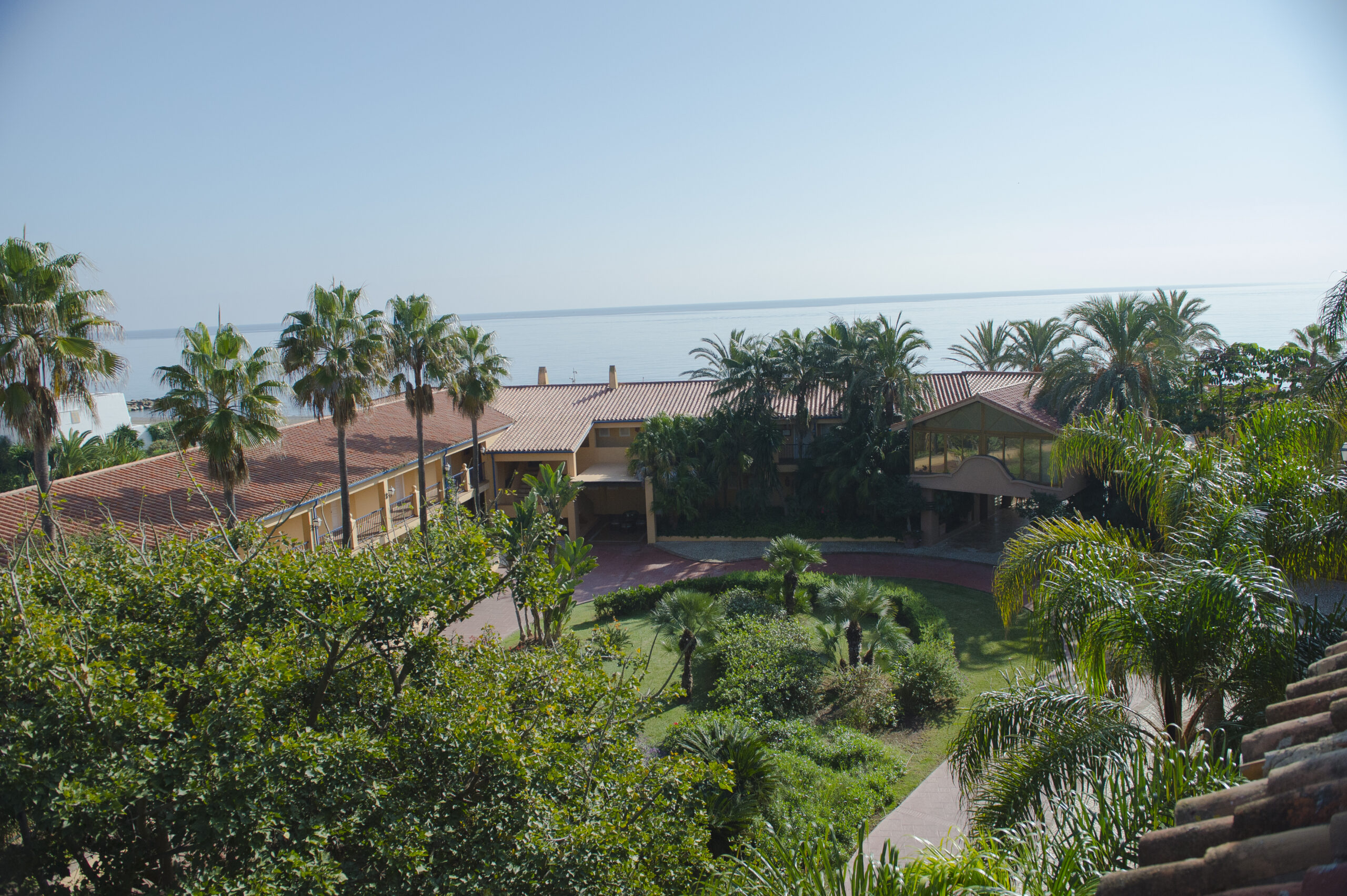 Today we interviewe Damián Zanoguera, Director of the Hotel Guadalmina
We continue with the round of interviews with the different directors of our hotels and resorts. Today it is Damian Zanoguera's turn at the helm of the Hotel Guadalmina Spa and Golf.
Where does he spend most of his time at the resort and why?
Outside the hotel in general. Wherever there are improvements to be made. I like to see the effect on the clientele of the work and improvements we have carried out.
2. And your favourite place in the hotel?
Although the hotel is full of bucolic corners, it is also flooded with moments like sunrises, sunsets, etc… I stay with the sunrises, "reset" and again starting point…
3. What must a hotel have in order for a client to leave happy and content?
Three things… . 1. Human team/service, 2. Good facilities 3. If one of the three fails, things get complicated…
4. How is Guadalmina Resort? E
It is a living organism that does not stop growing and belongs to the place, to the neighbours, to the customers, to the employees. Everyone can be part of it. Tradition, nostalgia and affection give shape to this wonderful maritime destination.
5. How is the customer who comes to these facilities?
We work with a medium-high target of diverse clients and we are not a traditional family holiday hotel for children, but we love children, I wish they would come more… The Golf segment is very important to us, but it is a complementary and neighbouring part of the business. We also market the hotel in winter with sports equipment but we welcome other styles. We marry you but we also do baptisms, communions, parties, cocktails, private dinners, kosher events and any need or request is carefully analyzed. We are visited during your holidays in Madrid in your incessant outing operation but we also fill gaps with romantic weekend breaks… What else can I tell you…
How has the tourist season started, after the state of alarm?
Fortunately above any forecast made.
7. And in particular, those who book their accommodation at Guadalmina Spa & Golf Resort, what do they find?
Guarantee, quality, service, tranquility, luxury, rest, good climate, good food, proximity, little overcrowding and a feeling of wanting to return next year. Ah! I forgot… Espetos malagueños a los pies de la arena marbellí (with the waves of musical thread…)
8. Do you think that the arrival of the Covid-19 will change us forever?
I think that reflection is important, but I think that this sector keeps perennially in its DNA the nature of disruption and permanent change. For which, we have already adapted once again… it is not change, it is still adaptation of the sector in constant and eternal disruption.
9 Where is tourism heading today?
To a safe and sustainable tourism where the experience is part of the trip. The tourism cycle is quite seductive, along with other styles…
10. It seems that this year national tourism should "save the furniture".
Without a doubt. Anyone can be part of the experience but it seems that this year it is time to look home and that is how it is. We are one of the most visited destinations in the world, so why should we prefer to go somewhere else this year?
11. What difference do you find if you compare today's tourism, beyond health measures, with that of 20 years ago?
I believe that influential people like Gabriel Escarrer and others have made this clear at FITUR. "…We have gone from being a family of 8,000 proletarians to a family of 8,000 great managers…". Keeping our distance and from a deep respect. The dimension that all this has for our ABC (our CUSTOMER) is simply spectacular.
12. Any funny anecdotes that can be told in your years of professional experience?
A few years ago, a client called the reception desk at dawn because the noise of the waves did not let him sleep ().
13. How could you convince me to visit Guadalmina Spa & Golf Resort in 30 seconds?
I'm sure my slogan wouldn't last 30 seconds but I would take the opportunity to echo a well-known ad that simply asks a question:
Do you like to enjoy yourself? The answer is in Guadalmina.