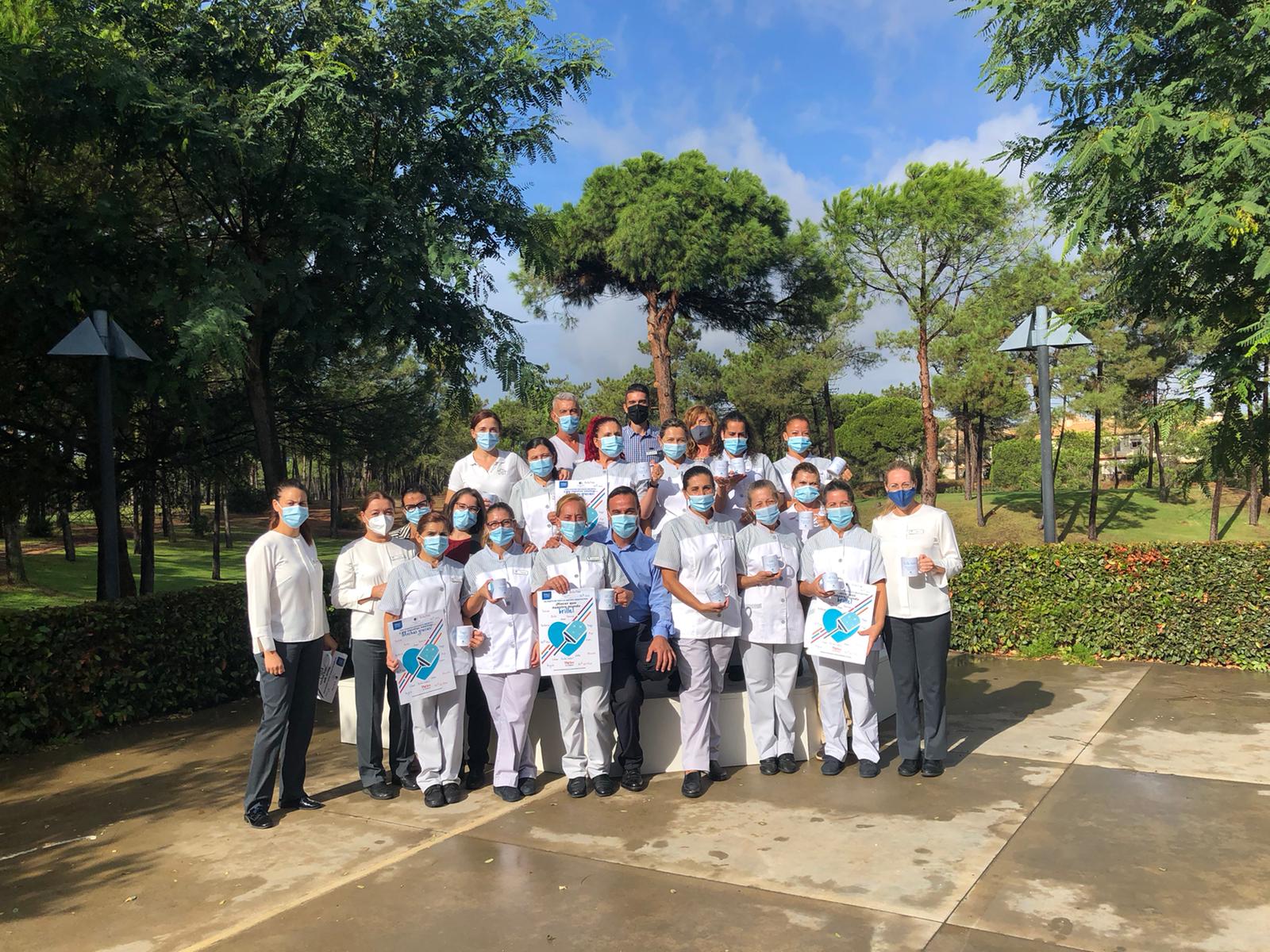 PROTAGONISTS; The housekeepers of our DoubleTree by Hilton
Last Friday 11th September we celebrated a very special event at the franchise Hotel DoubleTree by Hilton that GAT, Tourist Asset Management, manages in a privileged destination such as Islantilla in the province of Huelva, an enclave of the Costa de la Luz and which forms part of our Islantilla Golf Resort that integrates the hotel, the tourist flats The Residences Islantilla, the golf course and a wonderful Beach Club.
An emotional act of recognition for the Hotel's team of flats that turned out to be a great surprise for all its members. The initiative forms part of an ambitious Action Plan set in motion by the Hotel's Management, Antonio Ruano, Honors Brand-Hilton, Guillermo Vergel in collaboration with the entire Hotel team and with the support of the GAT's Human Resources Department, piloted by Trinidad Alonso and all in coordination with the brand, Hilton, and in line with its ideology and quality standards with regard to talent and human resources policy.
We asked all of them to know more about what happened there and to put us in context and tell us more details about the general and particular human resources plan for this establishment.
What is the objective of this type of initiative?
AntonioRuano- "It is an activity designed not only to motivate the teams, but also to generate pride of belonging and to recognise the work of the hotel's staff, they are the real capital, those in charge of building the true experience of the client during his or her stay".
What did the event consist of?
AntonioRuano- "Under normal circumstances, various activities are planned over the course of a week that involve everyone with the aim of making the work of a specific department known, in this case Housekeeping. On this occasion it was a small event where we thanked them for their important contribution, but, if possible, in a reality where the disinfection of hotel areas is significantly more important".
This has been the first experience, can you tell us if there are more planned and if so, what will be the next?
AntonioRuano- "This is in fact the first of many, as every month a department is expected to be surprised by a similar act of gratitude from all its colleagues and the GAT Group.
Tourist Asset Management, GAT, is also behind the organisation of the event but without a doubt Hilton, the franchise brand, has a lot to do with it, isn't it?
TAlonso- "Working with prestigious brands such as Hilton is a learning experience and a permanent challenge, issues such as caring for talent, recognising the work of the teams is part of its philosophy and a way of encouraging its human resources all over the world".