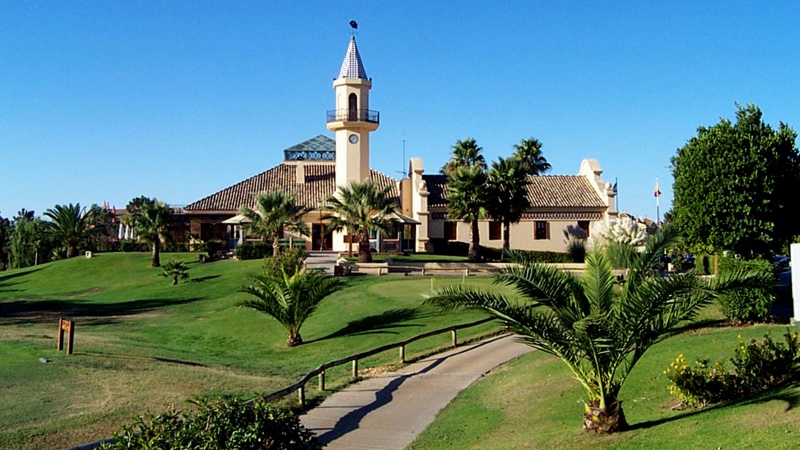 Open our Golf course in Islantilla
The opening of the Islantilla Golf Club, managed by GAT, is the culmination of a meticulous process by which a complete post-COVID19 protocol has been drawn up based on the recommendations of the Royal Spanish Golf Federation, and which also includes training for all its staff to ensure that the rules laid down by the health authorities to check any risk of contact with SARS-CoV-2 are complied with.
One of the main symbols of the tourist destination of Islantilla is its emblematic Golf Club, one of the most prestigious and long-established centres for the practice of this sport on the Andalusian Atlantic coast, and a whole sporting institution that is now resuming its activity after the break imposed by the State of Alert caused by the COVID19.
With a calendar full of activities that starts next July 11 with the IGR Cup – Stableford Ind., the golf course of Islantilla will be a continuous of competitions during the summer season that will culminate on Saturday August 22 with the celebration of the XXVIII Islantilla Golf Club Tournament. In addition, different packages have been established for all types of player profiles depending on their playing needs, and without forgetting at any time the generations that make up the future of this sport, with a special program for children and weekly golf courses.
The post-COVID19 protocol will modify some of the usual procedures until now, but it will not affect the enjoyment of this sport in one of the most beautiful natural environments of southern Europe.
Preventive measures
Thus, preventive measures have been adopted such as mandatory pre-booking and not in person before the game (via website, telephone or email) or prioritizing payment by credit card. The buggies will also be disinfected by the staff after each use, and may only be shared by members of the same family, to ensure maximum security. All these measures seek to increase the confidence of players in the safe practice of this sport star destination Islantilla.
The rest of the recommendations fall within the usual protocol established in any public place, such as extreme hygiene, maintaining a minimum social distance of two metres, or wearing a mask when this distance cannot be guaranteed or when accessing a facility.
The changing rooms of the Club House will remain exceptionally closed as a preventive measure, so players must come equipped and dressed for the game.
Any additional information on the competition calendar, special offers or the post-COVID19 protocol itself of the Islantilla Golf Club can be consulted online through the official website of the club: www.islantillagolfresort.com/golf/novedades