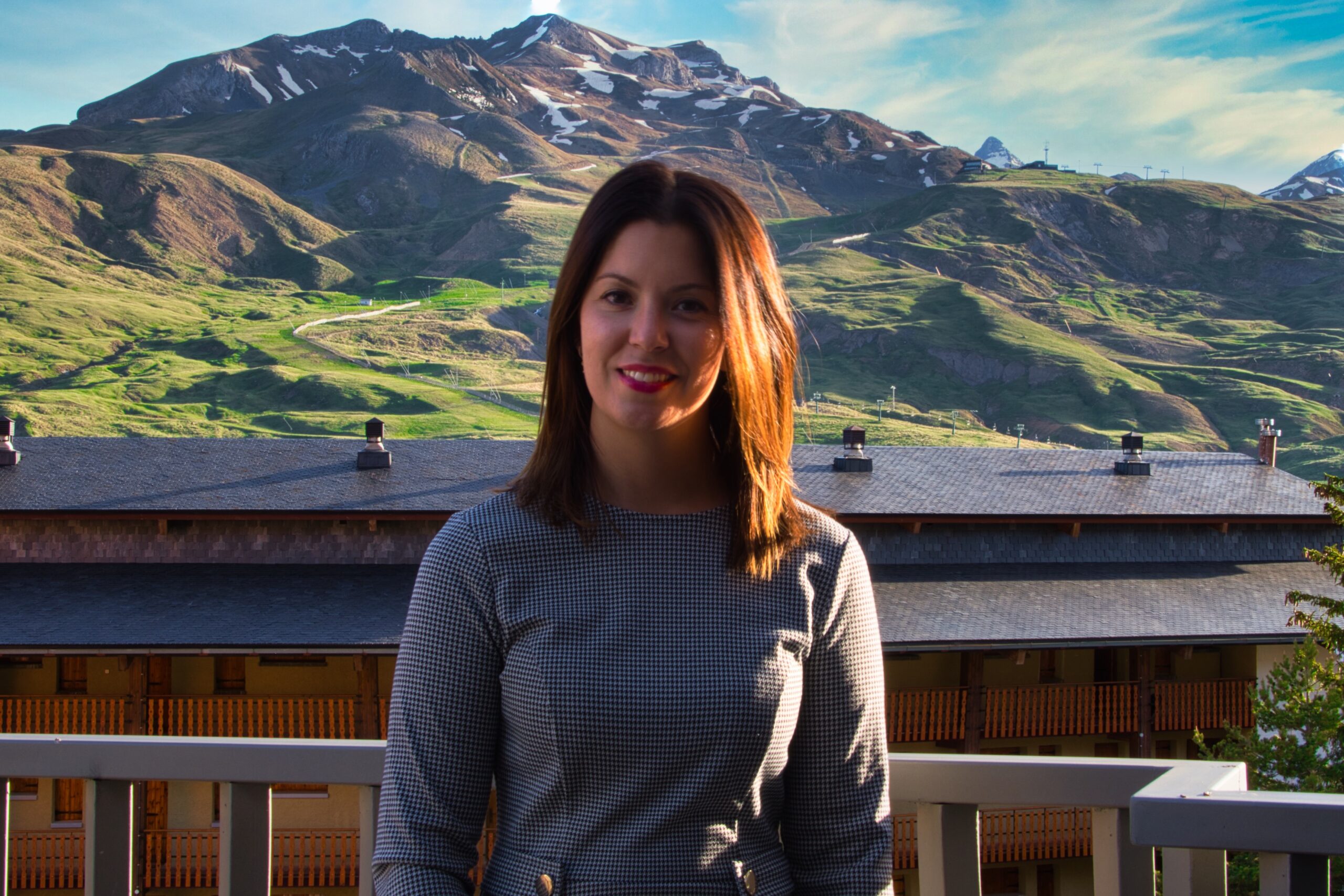 Interview with Laura Delgado food and beverage director at Aragón Hills
Aragón Hills Hotel&Spa opened on the 14th of May. It is a high mountain establishment with the vocation of being operational 365 days a year, thus overcoming the classic winter seasonality of Formigal in the province of Huesca.
The experiential offer is one of its strengths and within this, the gastronomic proposal is undoubtedly very important, it has a lot of weight in the global and final perception of the client.
How do you define the particular proposal of Aragón Hills for the spring-summer season? Is it close to the trends? What makes it particular and unique? Why everyone should try it? Do you advise us a dish?
"Since we started working to present our gastronomic offer, we have been very conscious of the importance that food has for our clients from two important and complementary points of view. Firstly, the act of sharing a table is one of the most satisfying experiences during a trip or stay, therefore the choice of top quality products and their treatment is a priority for us. On the other hand, we are very fortunate to have high quality local products, both in food and in our wine cellar and beers, recognised both within and beyond our borders. The kitchen team has worked hard to present a fresh, contemporary and attractive offer that meets the expectations of our guests. It would be difficult to choose just one dish from our menu, but I would go for any of the dishes that feature the raw materials of the Valley".
Aragón Hills has a privileged location and is a reference in Formigal and the Tena Valley. Its proposal also includes unique spaces where you can enjoy the views, balconies overlooking nature that invite you to relax and… Can you identify and describe these spaces and what happens in them?
"The glazed Terrace with the best views of the surroundings, with a cosy fireplace from where you can appreciate the contrast of the white mountain with the blue sky in winter and the green colours of the summer season, is our warmest space, unforgettable without a doubt.
and the QU Terrace – a leisure/music/restaurant concept that we want to export to other similar spaces in other establishments operated by GAT, such as the Beach Clubs".
Let's talk more about QÜ….
"Qü Formigal is the "place to be" to enjoy a carefully selected drinks menu, cocktails and an elaborate gastronomic offer, where you can let yourself be carried away by the privileged mountain views, a unique space in the area that combines après ski afternoons with an aperitif on a sunny summer day. In our leisure areas we offer fun in contact with nature, whether breathing the fresh mountain air or enjoying the warm sea breeze as we do in other areas of the GAT group.