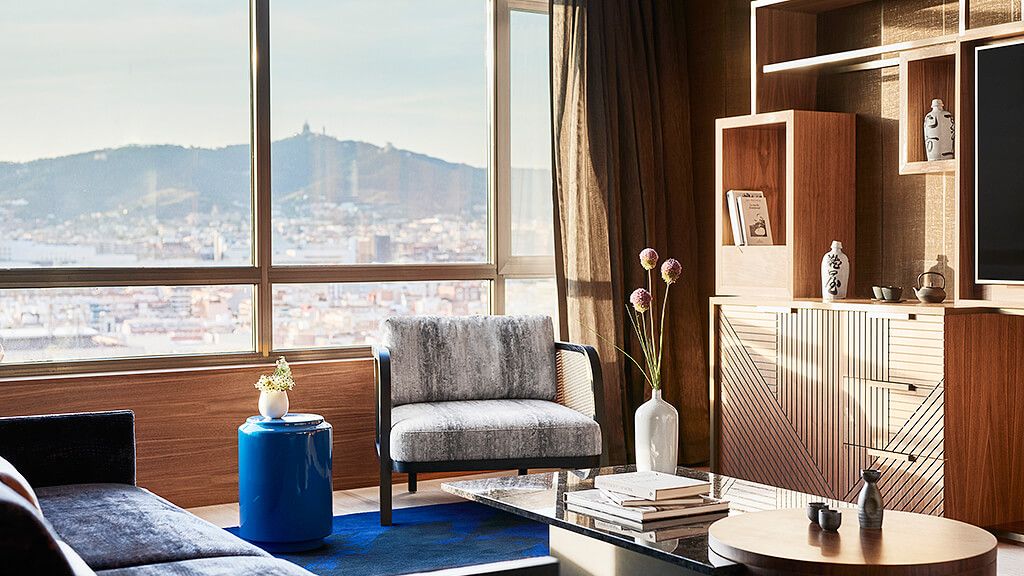 GAT-Gestión de Activos Turísticos- carries out the operational take over and support of the Nobu Hotel in Barcelona for the ACTIVUM SG (ASG) fund
GAT has been participating with the property for seven months in important issues such as taking over the operation of the asset, in the implementation of new technological systems and in advising on the management of human resources.
Gestión de Activos Turísticos, GAT, will continue this year to provide back office support services to the famous Nobu Hotel in Barcelona. The Nobu brand, sponsored by the well-known actor Robert de Niro, has other establishments in Spain in luxury destinations such as Ibiza and Marbella.
GAT provides its specialised experience in highly demanding hotel management for multiple hotel assets in different international investment funds such as Hispania, Blackstone, etc.
The service of taking control and comprehensive back office support has focused on key areas of the operation such as management systems, technological platforms and direct support in important issues such as participation in the management of human resources and administrative and accounting procedures.
GAT and its triple role: Hotel Operator, Advisor and Investor
Ramón Garayar-CEO of GAT- "We accumulated 12 years of experience and were pioneers in the market of interim management and independent hotel operation both under international franchises and independent hotels. In 2020 and the current 2021 and despite the global turbulence, we have managed to consolidate and even increase our portfolio of differentiated management, diversifying and adapting to the requirements and objectives of the investment market and becoming the partner, strategic ally of the properties that trust us. Today we manage more than 3,000 rooms and at the height of the season we have a workforce of more than 2,000 people".
Gestión de Activos Turísticos has extensive experience in the management of complex projects, working under different formulas that include the operation under the international franchise formula with prestigious brands in the sector such as Marriot and Hilton, as well as the operation of independent hotels and tourist flats -Residences-.
The history of GAT
In our business and entrepreneurial history we can highlight large 5* category hotels such as Denia Marriott La Sella, Hotel Juan Carlos I, Intercontinental Mar Menor, Hilton Toledo, Hotel Monterrey in LLoret de Mar.
Also a number of 4* hotels such as DoubleTree by Hilton Islantilla, Holiday Inn Azca Madrid, Holiday Inn Bilbao, Hotel Guadalmina-Marbella, Hotel Encinar de Sotogrande or Hotel Brno Palace in Czech Republic.
GAT's portfolio currently includes the co-management project in the popular Holiday City Marina D'Or, which has 5 hotels in Oropesa and two hotels in Villareal of different categories, as well as several hundred tourist flats.
The current portfolio is completed with the management of the premium tourist apartment complexes; The Residences La Sella (Denia-Alicante), and The Residences Islantilla (Huelva).
GAT expects to be a source of more positive news this year, with new incorporations and novelties that will contribute to the recovery of a strategic sector in the national economy. We will keep you informed.