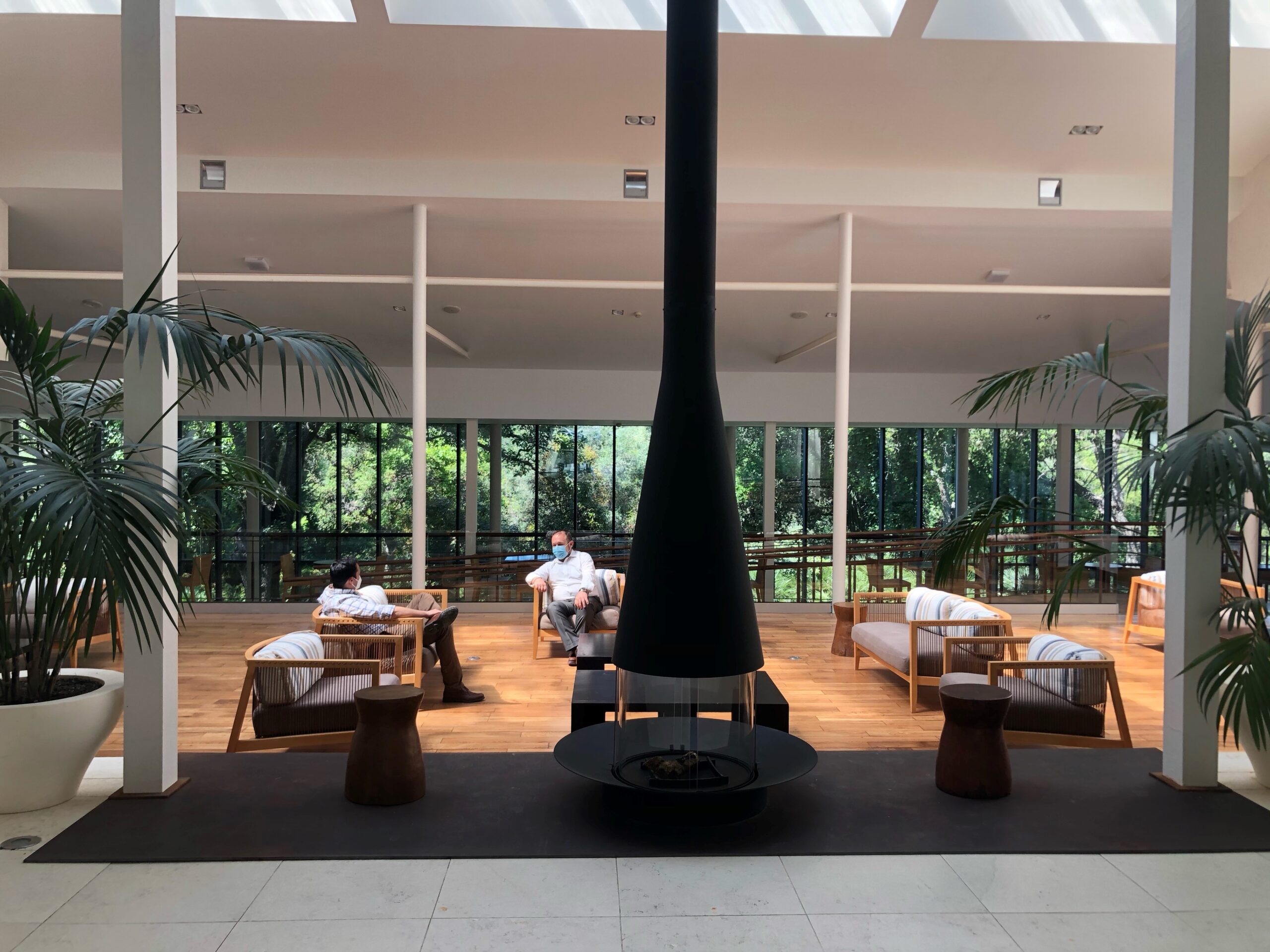 Encinar de Sotogrande: calm, elegance and unique scenery
It was our first asset to re-activate at the end of April.
Since then this establishment, operated by GAT, opened its doors first to Andalusians after the opening measures and interprovincial communication decreed in Andalusia and from May 9 and with the lifting of the state of alarm, for all those who want to know and enjoy this elegant corner located in the province of Cadiz, in the well-known and exclusive area of Sotogrande linked to the world of professional and amateur Golf.
We interviewed its director Martin Modica to tell us how these first weeks are developing.
You have already opened a few weeks ago, what are your feelings?
We have a very good feeling because the bookings have been growing since we opened, and the clients are delighted to come back to visit us, being surprised with the latest novelties they find as soon as they enter the hotel.
What kind of COVID measures are you going to take this year?
We have the Safe Tourism seal in force, which we are going to renew, and also the Andalucía Segura seal, which guarantees that all health safety protocols are complied with. We are also keeping an eye on all the new developments in this respect that are being updated by the authorities, such as the limited capacity. And of course we have points identified with hydroalcoholic gels, informative signs, etc. We follow strict protocols for complete cleaning and disinfection, which means that the contact points are cleaned 8 times a day.
What novelties will we be able to find in the new summer season that we are already starting to enjoy?
The first thing that our guests will find is the complete updating of the lobby, a very special and particular space where we can appreciate the views of the forest that we have in the inner part of the hotel. The whole area is very spacious and luminous. We have also proceeded to the renovation of the rooms in an area of the hotel, in fact it is a total reform, being completely updated and new, premiering them in this reopening.
Martin, tell us a place, an adventure, a dish to experience.
Undoubtedly the new lobby of the hotel where we can relax and read or simply contemplate the landscape. For a special adventure I would choose a bicycle route to Castellar crossing the road that offers magnificent views of the area. As for the dish to taste… I would go for the Iberian ham croquetones, homemade in our kitchen, traditional but always surprising.
What if we book in advance?
It is the best option as we offer a 10% discount and special promotions if you book on our website.