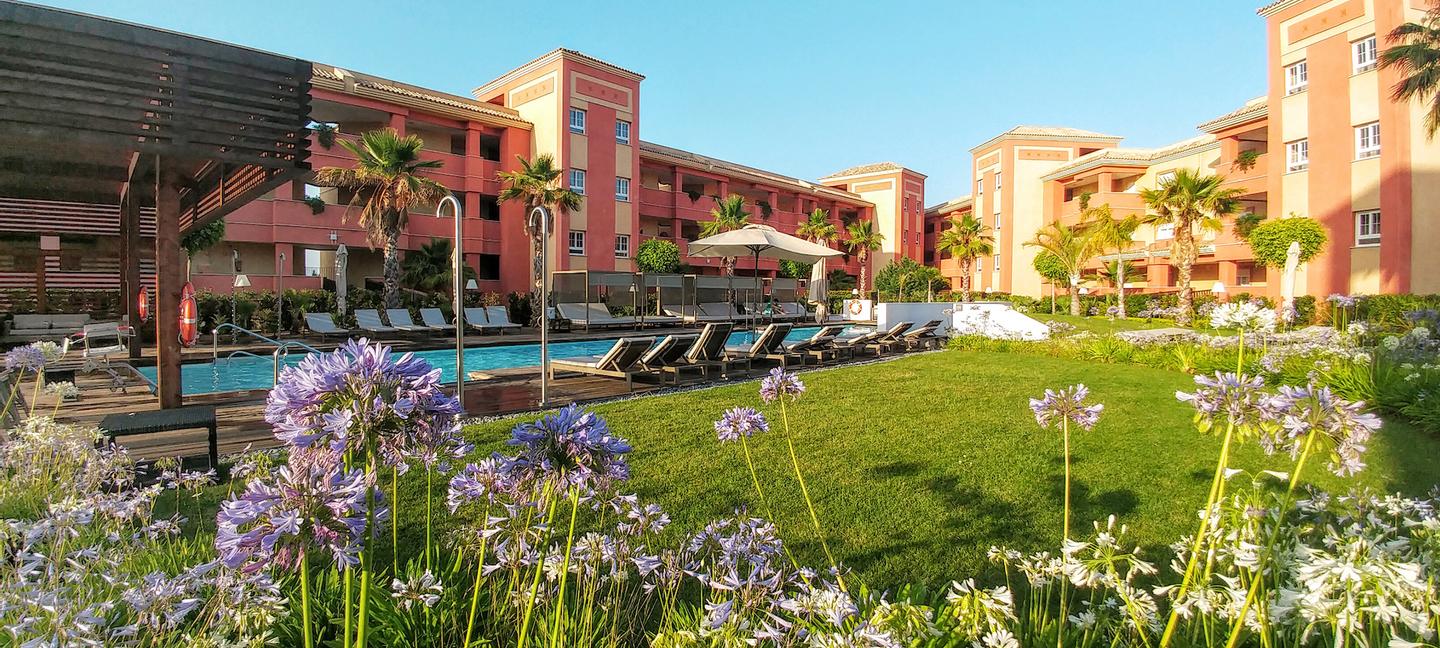 The Residences Islantilla; a highly satisfactory asset
Today we talk to Guillermo Vergel, Residences Manager of the premium flats that form part of the Islantilla Golf Resort accommodation and leisure offer managed entirely by GAT.
The resort also includes the DoubleTree By Hilton Hotel, the Beach Club and the Islantilla Golf Course.
We can say that The Residences Islantilla is a highly satisfactory establishment for clients, managers and, of course, property owners, based on its performance and results.
Guillermo, we are already halfway through September, practically.
"In my opinion it has been a very good summer season in which the most important thing has been to achieve great customer satisfaction. It must be, and in our case it is, our top priority. We take great care to ensure that they have a pleasant stay, want to repeat and leave satisfied and with a smile on their face".
And this is reflected in the figures on the main rating platforms completed by the clients themselves, with a score of 4.5 out of 5 on TripAdvisor and 8.9 out of 10 on Booking.
What would you highlight about the season in terms of operation, teams, gastro, commercial…?
"All our teams have been able to adapt to the great pace of work that the season has set us, with an average occupancy rate of 98.50%. We are all satisfied and happy to have been able to carry out a job that, despite being demanding, has been highly rewarding. We have maintained our level of demand and work, preparing everything for the arrival of our golfers and with our sights set on continuing to improve".
And what would you highlight about the establishment, the destination, the experiences…?
"Many of our clients know us and the destination and are delighted with both. They highlight the spaciousness, the discretion and autonomy and the care of the flats and common areas, the special environment and the possibility of visiting both Portugal and areas of Huelva and Seville at the same time as enjoying a privileged beach. This year we have had many clients who were looking for new experiences: diving, sailing, excursions to Doñana, to the Sierra… in short, to get to know the destination and soak up the area and I can assure you that they have succeeded, facilities and offers have not been lacking".
Can you tell us an anecdote to remember?
"A rather amusing anecdote is related to our Mar y Sierra gastronomic package, which is made up of Km.0 products and which any of our clients can purchase, either through our own website or at our reception desk. A client from Galicia bought one on his arrival at the establishment and we had no news of whether he liked it or not… but when he checked out, our surprise was that he bought two more to take home…. and "all the bottles of olive oil we had available"….. It seems he did like it!"
A final thought Guillermo
"It has been a year of a lot of work but also very stable, very hopeful and above all with many happy customers, where each and every one of us has continued to learn and improve."