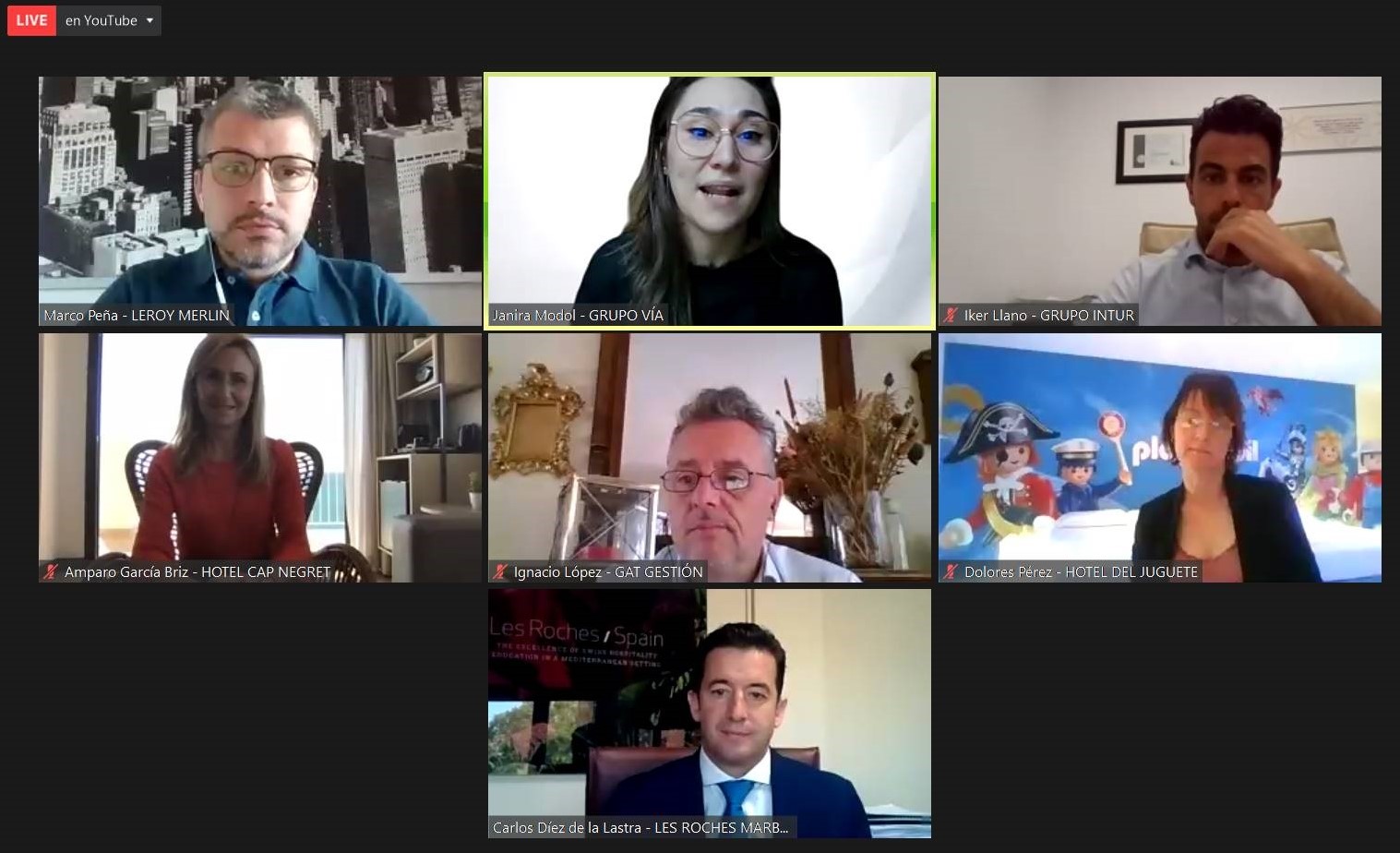 Very active in the Webinars#TourismPostCovid
This week, besides working hard to be in optimal conditions for the return and recovery, the TAG team, we have attended and participated very actively in the sectorial Webinars organized to discuss and share all those topics of common interest.
The last one was organized by Grupo Vía Hotel to talk about and cross our experiences around the Costa Blanca destination where we have located one of our main resorts: Denia Marriott La Sella Golf Resort & Spa
Interesting answers to important questions in which the sum of experience and knowledge of all are an advantage to win the game to the crisis COVID and its impact on the sector.
BEHIND A SEAL OF QUALITY AND GUARANTEE THERE MUST BE A COMMITMENT, THERE IS IN OUR CASE, IT IS NOT ABOUT DOING THINGS FOR AESTHETICS BUT FOR ETHICS AND RESPONSIBILITY.
WITHOUT A DOUBT, THIS SCENARIO OPENS UP A WORLD OF POSSIBILITIES. THE RANGE OF VARIABLES IS LARGE AND VARIED, WHICH IS WHY, IN ORDER TO RESPOND TO THIS VARIETY, AN AGILE BUSINESS CULTURE IS NECESSARY.
PRODUCT REVIEW IS A DIRECT BENEFIT TO THE CUSTOMER AND SUBJECTS COMPANIES TO A POSITIVE STRESS STATE FOR CONTINUOUS IMPROVEMENT. WE ARE STRONGLY COMMITTED TO DIFFERENTIATED EXPERIENTIAL OFFERINGS.
THE TOOL Key, THE COMMUNICATION AND STRATEGIES THAT PUT THE FOCUS ON THE CLIENT TO BE ABLE NOT ONLY TO GIVE WHAT IS DEMANDED BUT TO ANTICIPATE IT.
THE TRAINING OF OUR TEAMS AND PERSONNEL TO FACE THIS NEW STAGE IS ANOTHER IMPORTANT KEY THAT IS TRANSFERRED TO THE CUSTOMER'S EXPERIENCE.